This week's Weekend Caption Contest™ reminded us that the lefty media will go to any lengths to be offended, including combing through the itty-bitty writing on various biker patches. We also had something rarer than an attractive picture of Hillary-someone achieving both the Reader's Choice AND a #1 post, just because that picture of Obama on a bike is beyond awesome when seen alongside a picture of President Trump with his biker fans. The assignment this week was to caption the following picture:

Here are the winning entries:
1) (guido81_MA) – "Hey, remember me? I rode bikes, too."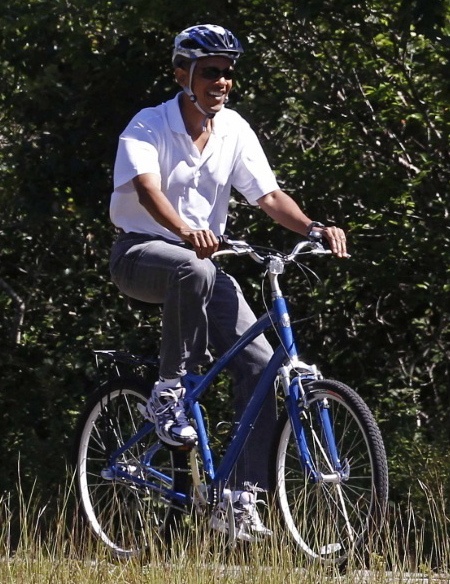 (fustian24) – "And with Acosta gone, there wasn't a single pussy to grab…"
2) (Rick Adams) – ""I got yer deplorables right here, pal.""
(rodney dill) – ""Who cried when Ol' Yeller died?""
3 (Mary Gehman) – "…The Pussy-Posse rides again…"
(Scorpion) – "The National Anthem kneelers are kneeling for a different reason this time."
4) (yetanotherjohn) – "I notice that anti-fa wisely decided not to make a counter-protest this time."
(Retired military) – "Trump holds a press conference with 4 other people who are more qualified and more likeable than Hillary to be President."
5) (RockThisTown) – "Trump announces an Evel Knievel-style motorcycle jump over Snake Canyon . . . aka Washington, D.C."
(RadiCalMan) – "Hey, if we can't have a military parade this year, let's have a Hog Run with the Deplorables!"
6) (Olsoljer) – "Concerned about the liars, back stabbers, throat slitting thugs, weasels, cowards and other criminals in the upper levels of national intel and law enforcement, President Trump conducted interviews with real American patriots for positions on his personnel security team."
(Kenny Moore) – ""They're not scared of you. They're scared of what you represent to 'em. You represent freedom.""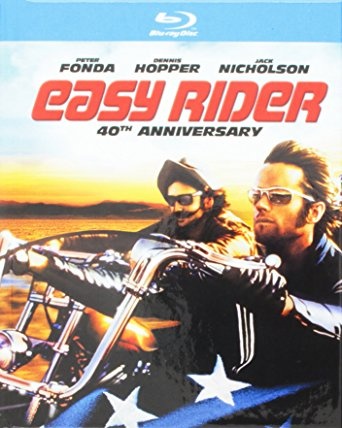 The Readers Choice Award this week goes to:
(guido81_MA) – "You boys keep riding those Harley's. I'm gonna keep riding that fake Indian."
Honorable Mention(s):
(Joe_Miller) – "Secret Service not quite cutting it, eh Donald?"
(BluesHarper) – "Space Force aside, President Donald "James Dean" Trump introduces Rebels Without a Cause – Gang Force."
Most Inappropriate But Funny:
(cathymv) – "Obama had a biker patch too. "I love cocks not glocks""
Best use of the Trump Administration Caption of Choice:
(Brian Brandt) – "They presented Trump with a leather jacket. On the back it says "If you can read this the bitch is still not President.""
Best Banter Weight:
(Retired military) – "Vote for them or else"
That's all for this weekend. A new edition of the Wizbang Weekend Caption Contest™ will debut Friday morning.