This week's Weekend Caption Contest™ capped off a great week. I wonder if Nancy Pelosi has any ideas for what next week's photo could be? The assignment this week was to caption the following picture:


Here are the winning entries:
1) (RockThisTown) – ""Acquittal pens for everyone!""
(yetanotherjohn) – "Now that is a Schiff eating grin."
2) (fustian24) – "And I'd like to announce some new jobs…
Iowa Democrats are hoping to find a number of people that know how to count!"
(Blues Harper AND Wild_Willie) –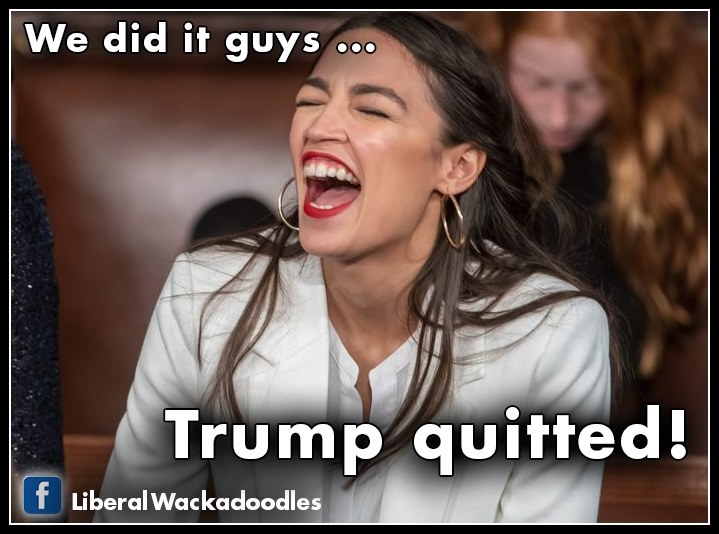 3) (Rick Adams) – ""Well, now that that's done and dusted… please ask Lieutenant Colonel Vindman to come see me.""
(Vagabond661) – "After President Trump presented today's paper, you could hear a pen drop."
4) (Mary Gehman) – ""Try and frame me??? FRAME THIS!!!""
(cathymv) – "Trump holding up a newspaper – in code – that really says "Epstein didn't kill himself""
5) (Joe_Miller) – ""Next time try Kryptonite.""
(Kenny Moore) – "America just keeps winning."
6) (RadiCalMan) – "The only non-fake news The Washington ComPost has published this year!"
(Olsoljer) – ""…….and in pursuing my goal in increasing employment numbers, I have created 279 new job openings in the government sector…..""
The Readers Choice Award this week goes to:
(rodney dill) – "Making Acquittal Great Again"
Honorable Mention(s):
(Daniel Drummond) – "Definite Justice Triumphs"
(guido81_MA) – "I wasn't surprised by my acquittal, I was surprised to find out that they still print this fish wrapper."
Most Inappropriate But Funny:
(Harry Butts) – "Next I'm going to roll this up and slap that dog Pelosi with it for laying a steaming pile of BS in the House."
Best use of the Trump Administration Caption of Choice:
(Rodney G. Graves) – "Imagine how painful that headline was for the Compost to print. Imagine how much it hurt Nancy's feelings. Imagine how it will hurt the Dowager Duchess of Chappaqua when she sobers up. But hey, at least she's not president."
Best Banter Weight:
(Brian Brandt) – "A few minutes later Nancy Pelosi was seen going over a cliff on a pair of rocket-powered roller skates."
That's all for this weekend. A new edition of the Wizbang Weekend Caption Contest™ will debut Friday morning.