This week's Weekend Caption Contest™ brought out another round of great responses. As God is my witness, I never knew there was such a thing as fake eyebrows. And that men would wear them.
The assignment this week was to caption the following picture:

Here are the winning entries:
1) (fustian24) – "Without Trump, it's just another "Merkel-jerk"."
(rodney dill) – "I shoulda had a G8"
2) (yetanotherjohn) – "Somewhere there is a flunky in charge of flags banging his head against a wall."
(Joe_Miller) – "Yeah, if that dress had pockets, you'd look like a pool table."
3) (Mike) – "They both cross their legs the same way, neither having anything in between to impede them"
(TheyTukRJobz) – ""And..[sniffle].. he was so mean to me and wouldn't listen even when I threatened to hold my breath until I turned blue!"
"Man up, sitzpinkler!""
4) (DJD60_TX) – ""He has that influence, has improved the world'd largest economy, has established American dominance again in world affairs …"
"The word you're looking for is 'merde' ""
(cathymv) – "In discussing Trumps tariff strategy with Merkel, you can see that Trudeau, at any moment, is going to wave the yellow flag. He has it ready at the top of his sock."
5) (Kenny Moore) – "Your threat to place a tariff on silly socks has all of France in an uproar."
(stan25) – "I have a plan to syphon off a few more million American dollars."
6) (Mary Gehman) – ""…You see, Angela, this is how I would juggle my balls…if I had any…""
(RadiCalMan) – "We'll always have the Paris Accords!"
The Readers Choice Award this week goes to:
(Brian Brandt) – "Q: Who would win in a fight to the death between Trudeau and Merkel?
A: Everyone!"
Honorable Mention(s):
(RockThisTown) – ""Remember, we stand for 'O Canada' & kneel for 'The Star Spangled Banner'."
(Rodney G. Graves) – "Here we see Gary Justin Trudeaux of Germany and Angela Merkel of Canada, or at least so the flags say…"
Most Inappropriate But Funny:
(Retired military) – "Merkel "What did the mexican ambassador say to you last night?""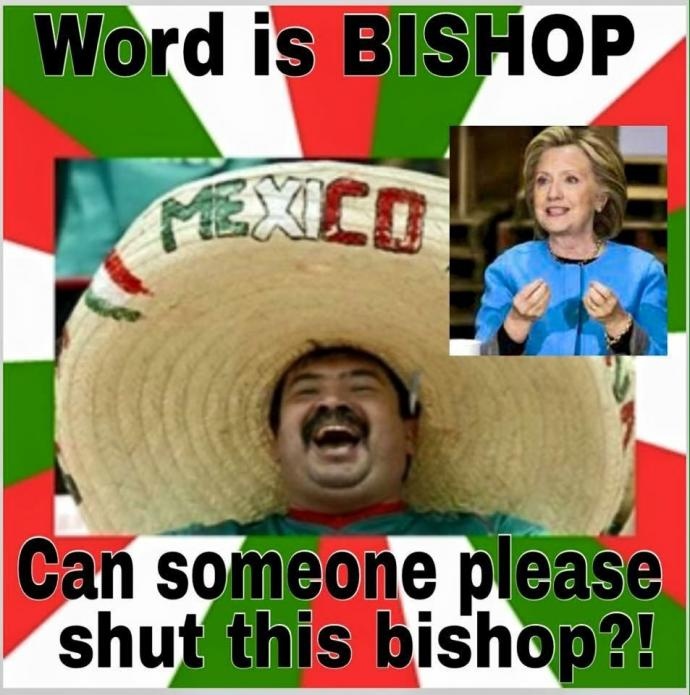 Best use of the Trump Administration Caption of Choice:
(rodney dill) – "What's great about being in the World Leader club?
Hillary can't join."
Best Banter Weight:
(Rick Adams) – "I'm half French and half Texan. My fight or flight instinct is quite finely tuned."
That's all for this weekend. A new edition of the Wizbang Weekend Caption Contest™ will debut Friday morning.