This week's Weekend Caption Contest™ celebrates a hopefully happier new year while asking the all important question:
WHERE THE HECK IS FUSTIAN24?
The assignment this week was to caption the following picture:


Here are the winning entries:
1) (cathymv) – "Dog faced pony soldier riding his imaginary steed"
(Rick Adams) – "The CDC says it's not omicron unless it comes from the Omicrônne region of France, otherwise it's just sparkling COVID."
2) (Mike) –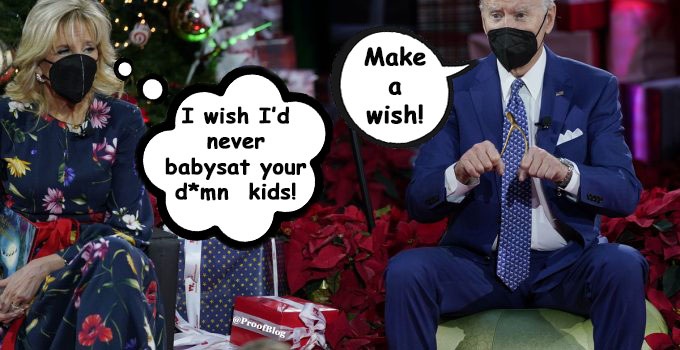 (RadiCalMan) – "Lets Go Brandon! Lets Go Brandon!! LETS GO BRANDON!!!
Everyone's in agreement on our New Years Resolution!!!!"
3) (Brian Brandt) – "Grandchild: "Why doesn't Uncle Hunter's little girl have a Christmas stocking, Grandma Jill?"
Grandma Jill: "Uncle Hunter's little girl got a settlement. If she wants a stocking she can ask her whore mother.""
(rodney dill) – ""Joe: "Think a President has ever taken this pose in the White House before?"
Jill: "Not since they took out the humidor"
4)(RockThisTown) – "The way BuildBackBetter should be for 2022:
1) FLOTUS boob job:
Jill's Rack Better
2) What the media should do:
Drill Hacks Better
3) What Hunter will do:
Grill Crack Better
4) What Joe did
Killed Yak Better"
(ulley) – "Joe denys he is suffering from Anus Horribilis.."
5) (Blues Harper) – "Joe demonstrates riding his unicorn."
(Paul Hooson) – ""Oh, Magoo, you done it again!""
6) (guido81_MA) – "Oh, I'm a cowboy
On a green cushion I ride
My brain's dead, but my body's alive"
(Par4Course) – "Don't blame me. I wouldn't have married him if I thought he'd live this long."
The Readers Choice Award this week goes to:
(retired military) – "Biden "Federal govt cant do anything about COVID and it is Trump's fault""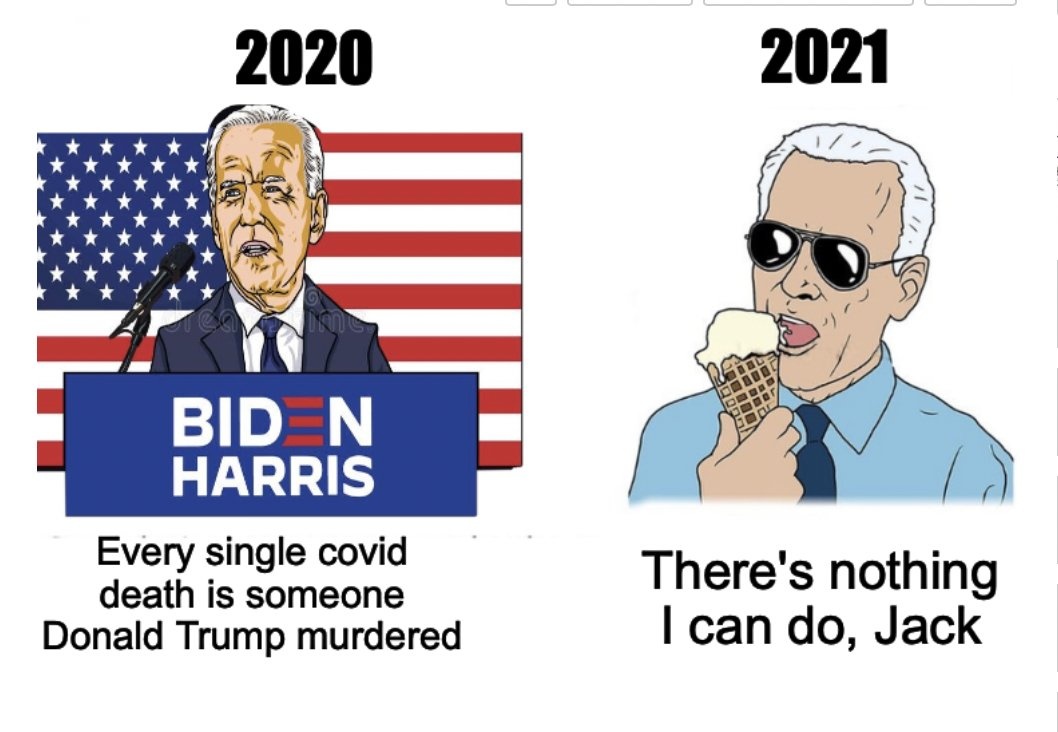 Most Inappropriate But Funny:
(Joe_Miller) – ""Jill does this to me all the time. She says, 'Guess which hand and I'll let you be on top.'""
Best Use of the Biden Caption of Choice (A Laugh and/or A Gaffe):
(McGeehee) – ""I saddled that virus and rode it straight into the Oral Office."
"Oval."
"That's what I said. Oblong.""
Best Banter Weight:
(Mary Gehman) – "The man…The myth…The legume…"
Best Kamala:
(Olsoljer) – "Kamala? She is usually right here."
Best LGB:
(yetanotherjohn) – "With the mask, no one can tell it was Jill who started the "Let's go Brandon" chant."
Best reference to a previous caption contest:
(KaptainKrude) – "Now dash away, dash away, dash away all! And that's how I got away from those budgies, and left Angela holding the bag. Ha ha ha! Now where's my pudding?"
That's all for today. A new edition of the Wizbang Weekend Caption Contest™ will debut Friday morning.