This week's Weekend Caption Contest™ highlighted President Trump's and Ambassador Haley's trip to Mos Eisley. Sorry this was late- we were at Fed-Ex Field, watching all but one of the Raiders sit through the National Anthem, after which the Redskins beat them silly. Good times! The assignment this week was to caption the following picture:

Here are the winning entries:
1) (Retired military) – Haley "Have you read that yet?"
Trump "Fast read. Everything you need to know is on the cover"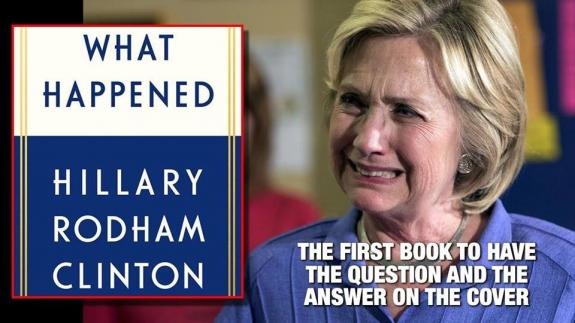 2) (fustian24) – Lets wink at the Russians.
It'll give CNN something to do.
3) (cathymv) – Watch what happens when I start singing "The Wall!!"
4) (David Robertson) – Trump: "Nikki, which of these guys is North Korea's ambassador?"
Haley: "Isn't it obvious? He's the one who keeps begging other nations to give him asylum."
5) (guido81_MA) – If Rocket Man doesn't stop living his life like a Candle In The Wind by this weekend, I'm gonna send Bennie And The Jets to that Madman Across The Water in Pyongyang to arrange a Funeral For A Friend because Saturday Night's Alright For Fighting and, since now that I am president, The Bitch Is Back. What'ya think, Nikita?
6) (mary gehman) – "…and all these schmucks truly believe they have 'diplomatic immunity'…"
The Readers Choice Award this week goes to:
(Joe_Miller) – Trump: "It's a good thing your name doesn't have another K in it."
Honorable Mention(s):
(Brian Brandt) – Haley: Iran, Congo, Equatorial Guinea, Bangladesh, China, Kuwait, Tajikistan, Bahrain, Kazakhstan, Qatar.
Trump: Outlaw states?
Haley: No. All members of the Commission on the Status of Women.
(stan25) – If you think media hates me now, wait until I file treason charges against Hillary and Obama.
Most Inappropriate But Funny:
(yetanotherjohn) – How about you and me head off for some diplomatic relations?
Best Reuse of the Caption of Choice for the Trump Administration:
(rodney dill) – "Pinch me, I must be dreaming, Hillary's still not President."
That's all for this weekend. A new edition of the Wizbang Weekend Caption Contest™ will debut Friday morning.