This week's Weekend Caption Contest™ pays homage to a revered fall tradition-the Weekend Caption Contest&trade Oktoberfest photo!
The assignment this week was to caption the following picture:


Here are the winning entries:
1) (Retired military) – "Woman on left "Hans here bet me I couldnt land my pretzel on his weinersnitzel from 5 feet""
2) (Kenny Moore) – "Beer, brats, bustiers – bravo Bavaria."
3) (ulley) – "Sorry young man we`ve called time at the Bra."
4)(Par4Course) – "A threesome with pretzels. What more could you ask for?"
5) (cathymv) – "Hurensohn's to the left of me..Hurensohn's to the right of me and here I am stuck in the middle……"
6) (RockThisTown) – "'Searchin' for my lost shaker of salt . . . '"
The Readers Choice Award this week goes to:
(vern bachman) –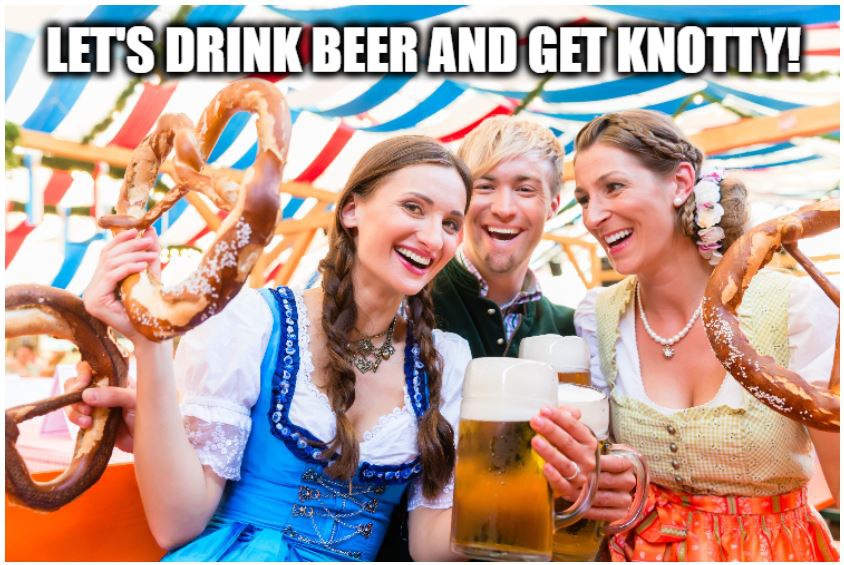 Best Banter Weight:
(Mary Gehman) – "Trick or Teat???"
Best Sunday-11th Hour entry:
(Paul Hooson) – "I hear the Wet Lederhosen Contest kind of sucks?"
Least Inappropriate:
(Rick Adams) – "The one thing more twisty than pro-Hamas logic."
Best Halloween:
(yetanotherjohn) – "psssst, the trick is in the middle and the treat is on either side."
Best Reference to a previous caption contest:
(McGeehee) – "I don't want to see the budgies that could fly off with those pretzels."
Most Inappropriate:
Everyone. Every. Single. One. of. You.
That's all for today. A new edition of the Wizbang Weekend Caption Contest™ will debut Friday morning.