This week's Weekend Caption Contest™ celebrated the amazing Tina Turner. Thank you to most of you for keeping it appropriate.
The assignment this week was to caption the following picture:


Here are the winning entries:
1) (yetanotherjohn) – "Their hearing aids go to 11."
2) (Rick Adams) – "We need to go gentle on this good Earth; what kind of world are we leaving for Keith Richards?"
3) (Porkopolis) – "Grown Men Cry"
4)(Par4) – ""If there's a rock and roll heaven,
Well you know they've got a hell of a band.""
5) (cathymv) – "2024 Tour – Depends"
6) (Kaptain Krude) – "A line-up that could beat the LA Lakers."
The Readers Choice Award this week goes to:
(RockThisTown) – "Thunderdome meets nursing home."
Best Kamala:
(Joe_Miller) – "Mick's wearing Kamala's kneepads."
Best Banter Weight:
(Tom Morrow) – "They could go running for the shelter of daddy's little helper – the blue pill."
Best Sunday-11th Hour entry:
(Paul Hooson) – ""I Know It's Only Metamucil, But I Like It"."
Best "Where's Jackie?":
(retired military) – "Biden "I remember when these guys were on the cover of the ROlling stones. I wrote that rolling stones article. THe 5 most dangerous guns in the world 1. Pistols 2. Revolvers 3. shot guns 4. RIfles. 5 Derringers. You have to watch out for those derringers lots of people get killed by them every year""
Most Inappropriate:
(vern bachman) –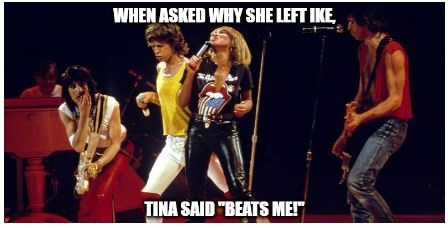 That's all for today. A new edition of the Wizbang Weekend Caption Contest™ will debut Friday morning.