This week's Weekend Caption Contest™….yeah.
The assignment this week was to caption the following picture:


Here are the winning entries:
1) (Joe_Miller) – "Zelenskyy and Biden console each other on learning that Angela Davis' ancestor came over on the Mayflower."
2) (Porkopolis) – "Short Guy😍Big Guy"
3) (retired military) – "Yet another photo opportunity of Biden not visiting Ohio."
4)(Rick Adams) – ""$75 billion. What do you say to that?"
"Please, sir, I want some more.""
5) (Bee Capu) –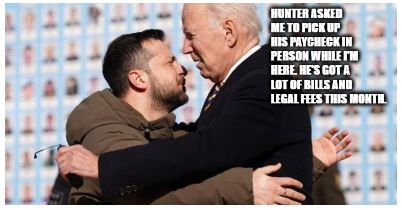 6) (patriciamcc) – "More money & weapons coming. East Palestine can rot in hell; they're working class Trump voters. You on the other hand have made my family rich so I'm in for the long haul. WWIII? Whatever you need. I do whatever China tells me to do."
The Readers Choice Award this week goes to:
(Mary Gehman) – "Bromancing The Loan…I mean gift…"
Best Kamala:
(cathymv) – "Biden: I'm sorry, you must have me confused with Kamala"
Best Throbbing Mattress Kitten:
(yetanotherjohn) – "Come to me you throbbing Ukrainian Mattress Kitten."
Best Jill Biden Fashion Reference:
(Brian Brandt) – "Jill Biden introduces her "I too sexy for somebody else's clothes" high fashion collection."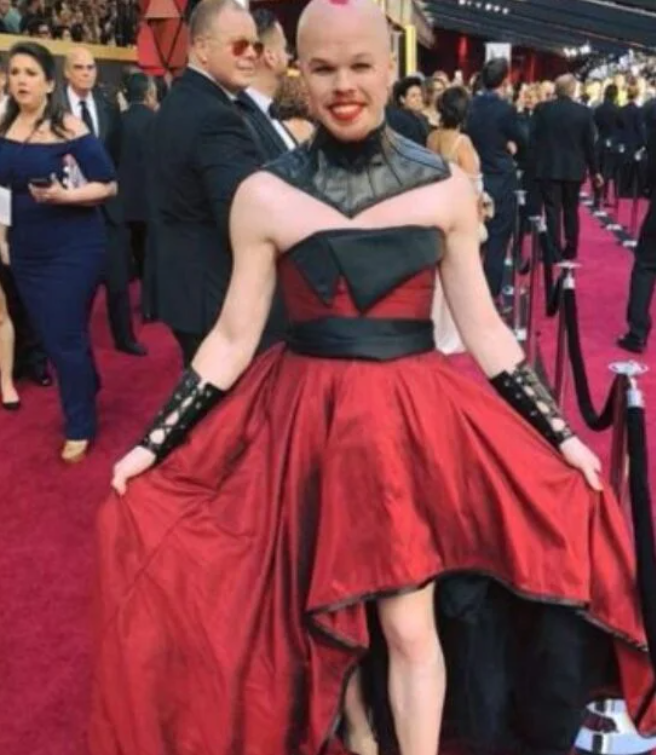 Best Banter Weight:
(rodney dill) – "Each given their asses… and both hands…"
Best Sunday-11th Hour entry:
(Par4Course) – "Who says you can't buy love."
Best "Where's Jackie?":
(guido81_MA) – "Look, here's the deal: It was either come here or face those goddamned Palestinians in Ohio. Thank God for this war, Jack. Not a joke."
Best Reference to a previous caption contest:
(RockThisTown) – "After the Emhoff kiss, Joe tries to make Jill jealous."
Most Inappropriate:
(ulley) – "No tongues I'm wearing dentures"
AND
(McGeehee) – ""No tongue this time.""
That's all for today. A new edition of the Wizbang Weekend Caption Contest™ will debut Friday morning.