This week's Weekend Caption Contest™ had triple winners as we went over 300 posts for the second week in a row. We're making lemonade from, hopefully, NOT radioactive lemons. I miss Reagan. And Gorbachev. 🙁
The assignment this week was to caption the following picture:


Here are the winning entries:
1) (rodney dill) – "Whaddya know… Ukraine finally got a Chick-Fil-A!"
(retired military) – "Biden "For my next trick I shall make Taiwain disappear from world maps""
(Joe_Miller) – "Heorhiy was proud of his new EV…until it ran out of charge one day."
2) (BluesHarper) – "Walmart considers opening one more register."
(guido81_MA) – "I hope they aren't beeping their horns. That could freeze their bank accounts in some places."
(ulley) – "OK what jerk removed the just tarmacked road sign."
3) (cathymv) – "Trumps in town??"
(Kaptain Krude) – "Excuse me, do you have any Grey Poupon? No? Okay, thanks. Excuse me, do you have any Grey Poupon? No? Okay, thanks. Excuse me…"
(Nipperdoodle) – "Spectator slowing? What are they looking at?"
4)(Brian Brandt) – "Little Aleksandr, if you shoot one more bullet through the roof with that AK-47, I WILL TURN THIS CAR AROUND!"
(Mary Gehman) – "Grid-Locked and Loaded???"
(Dusty Pitts) – "Well whaddaya know? Ukraine is having a Freedom Convoy too!"
5) (Tom Morrow) – "A visual representation of Biden voters fleeing from him."
(Rick Adams) – ""You are still on the fastest route.""
(Mike) – "And here I thought the wait for the rides at Disneyland were bad!"
6) (RadiCalMan) – "Does this mean that Hunter Biden has been fired again???"
(Paul Hooson) – "Radio Ukraine is making the refugee convoy somewhat more enjoyable.."
(RockThisTown) – "Seven years of Hunter sitting on the Burisma Board of Directors . . . down the drain."
The Readers Choice Award this week goes to:
(yetanotherjohn) –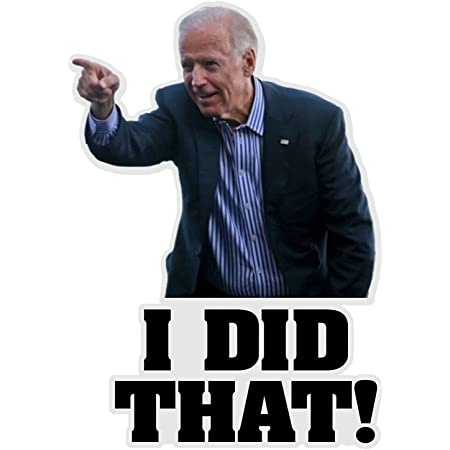 Most Inappropriate But Funny:
(Mike) – "Lines at the "Topless Full Service" gas station were longer than expected."
Best Use of the Biden Caption of Choice (A Laugh and/or A Gaffe):
(retired military) – "Biden "We hope that the people of Ukraine will work with our Forces to help throw off the yolk of a dictator. We will protect them just like the folks who worked with us in Afghanistan""
Best use of the MAGA Caption of Choice:
(RockThisTown) – "Hillary: "Why aren't I 50 cars ahead, you might ask?"
It's Hotel Ukrainifornia . . . you can never win."
Best Banter Weight:
(Dusty Pitts) – "Ah, yes. The tactical WNNEBG-O, for the true weekend warrior."
Best Kamala:
(Brian Brandt) – ""President Putin, we have call from Americansky Vice President. She has offer for you.""
Best reference to a previous caption contest:
(yetanotherjohn) – "I think I have figured out what is holding up traffic.".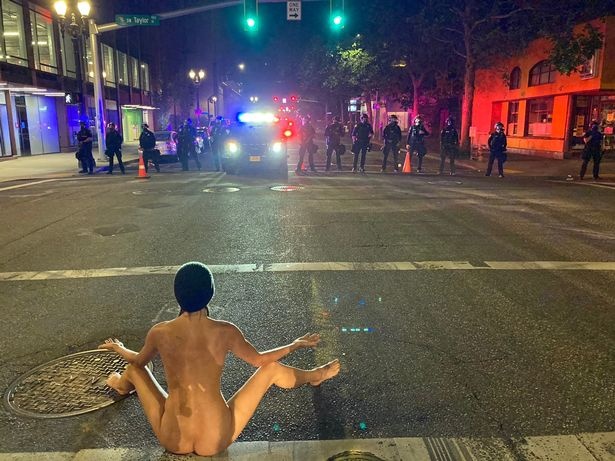 That's all for today. A new edition of the Wizbang Weekend Caption Contest™ will debut Friday morning