This week's Weekend Caption Contest™ reminds us that George Orwell was right-"Some animals are more equal than others." Actually, it's a pretty sad state of affairs. Let's hope the New Year gets better FAST.
The assignment this week was to caption the following picture:


Here are the winning entries:
1) (Brian Brandt) – "Wifey: Hey honey, how can we afford this?
DeBlaz: No problem. I ran my $600 Stimulus check through the Dominion voting machine and it turned into $60,000."
(Vagabond661) – "Have you ever danced with the devil in the pale moonlight?"
2) (rodney dill) – "Looks more like the set for a really bad Star Trek episode than a New Year's celebration."
(RadiCalMan) – "Let's make like Nero tonight darling and dance the night away while New York city dies in a socialist nightmare!"
3) (Rodney G. Graves) – "Danse macabre…"
(RockThisTown) – "No, Mayor . . . let's NOT do the Time Warp. You've already jumped to the left."
4)(Porkopolis) – "De Blasio singing into his wife's ear:
If we can be hypocrites here we can be hypocrites ANYWHERE"
(Joe_Miller) – "I rarely say this, but I have to admit that the casting for the remake of Escape from New York is PERFECT!"
5) (retired military) – "Cuomo "Hey this guy may be onto something""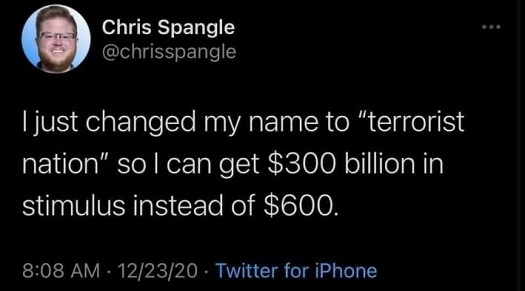 (patriciamcc) – "The last, pathetic gasp of the man who destroyed NYC for a generation."
6) (cooker) – ""I think we're alone now""
(Harry Butts) – "Warren Wilhelm tells New Yorkers to fuck off by interpretive dance."
The Readers Choice Award this week goes to: (TIE)
(yetanotherjohn) – "Will the last person leaving New York please turn off the lights … and punch the mayor in the face."
AND
(Rick Adams) – "Black Wives Matter."
Most Inappropriate But Funny:
(Paul Hooson) – ""I like big butts, and I do not lie…"."
Best use of the Trump Administration Caption of Choice:
(fustian24) – "Dear, I'll be out of town for a few days. Romney's called a meeting of the "Never Gonna Be President" club!"
Best Banter Weight:
(fustian24) – "I believe that is a Fabergé marital aid."
Best "Who Do I Have to Blow…":
(yetanotherjohn) – "It's obvious who she had to blow to get a ticket to this dance, but who did he have to blow?"
That's all for today. A new edition of the Wizbang Weekend Caption Contest™ will debut Friday morning.