This week's Weekend Caption Contest™ features a man who can give an hour long speech AND answer questions while running the country. All without hiding in his basement.
The assignment this week was to caption the following picture:


Here are the winning entries:
1) (Mary Gehman & cathymv) – ""…If you like your President, you can keep your President…""
(yetanotherjohn) – "Trump spots the Portland Riot Yoga woman during the middle of his speech."
2) (RockThisTown) – ""Melania speaks 5 languages. Joe can't even speak one.""
(fustian24) – "I think somebody deserves two ice creams tonight!"
3) (rodney dill) – "The Bully Trumpet"
(Harry Butts) – ""Mine eyes have seen the glory of the awesomeness of me,
I am trampling Joe and Kamala from sea to shining sea
I'm the better candidate for the US presidency,
As Trump goes marching on!
Glory, glory Donald Trump
Glory, glory Donald Trump
Glory, glory Donald Trump
As Trump goes marching on!""
4)(Brian Brandt) – "BLM: The Acme™ rocket-powered roller skates of Democrat politics."
(retired military) – "Trump "You know I can say anything right now and the democrats reaction would be the same. Let me give you an example. I like "Brown rice"
Democrats ""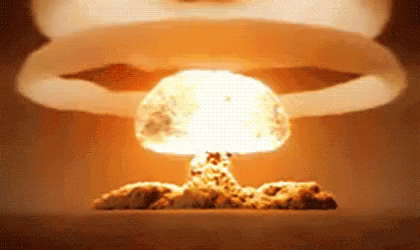 5)(Rick Adams) – ""And what's with this 'mostly peaceful' nonsense? Is that like 'Enola Gay flight mostly smooth despite momentary turbulance?'""
(guido81_MA) – "Orange Man Good!"
6) (Porkopolis) – "Unfortunately, Californians missed the rousing speech and the Grucci fireworks because their power was out again."
(Olsoljer) – "…….and Pelosi doesn't want presidential debates, they want to elect Biden to see what he stands for……"
The Readers Choice Award this week goes to:
(Joe_Miller) – "Trump does an impression of Kamala Harris."
Most Inappropriate But Funny:
(Dusty Pitts) – ""Here's how Hillary could have made Bill a happy man.""
Best use of the Trump Administration Caption of Choice:
(RockThisTown) – ""Don't forget . . . four more years of this hair is four more years of no Hillary.""
Best "Who Do I Have to Blow…":
(cathymv) – "Who do I gotta blow around here to get….. wait… Kamala… sit down!!!"
That's all for today. A new edition of the Wizbang Weekend Caption Contest™ will debut Friday morning.