This week's Weekend Caption Contest™ didn't quite get the love last week's did. I wonder why…
The assignment this week was to caption the following picture:


Here are the winning entries:
1) (rodney dill) – "Excedrin headache 2020"
2) (EricSteel) – "BLM = Barr Looks Mad"
3) (Joe_Miller) – "Every parent dealing with a two-year-old."
4)(Mary Gehman) – ""I'd like to answer your question, but every time I open MY mouth, YOUR voice comes out…""
5) (Dusty Pitts) – "Reporter: "What do you think of government ethics?"
Barr: "I think it would be a really good idea.""
6) (guido81_MA) – "Mr./Ms. [insert Democratic committee name here], what you just said is one of the most insanely idiotic things I have ever heard. At no point in your rambling, incoherent response, were you even close to anything that could be considered a rational thought. Everyone in this room is now dumber for having listened to it."
The Readers Choice Award this week goes to:
(RockThisTown) – "'Yes, ma'am, John Goodman would be a good choice to play me in a movie.""
Most Inappropriate But Funny:
(Paul Hooson) – "The look of, "I'd rather be giving Mrs. Barr, "Mr. Barr", if you know what I mean…"
Best use of the Trump Administration Caption of Choice:
(cathymv) – "Looking at the same polls showing Biden leading that showed Hillary has a 95% chance of winning the Presidency"
AND
(yetanotherjohn) – "Yeah, it was my idea … so what."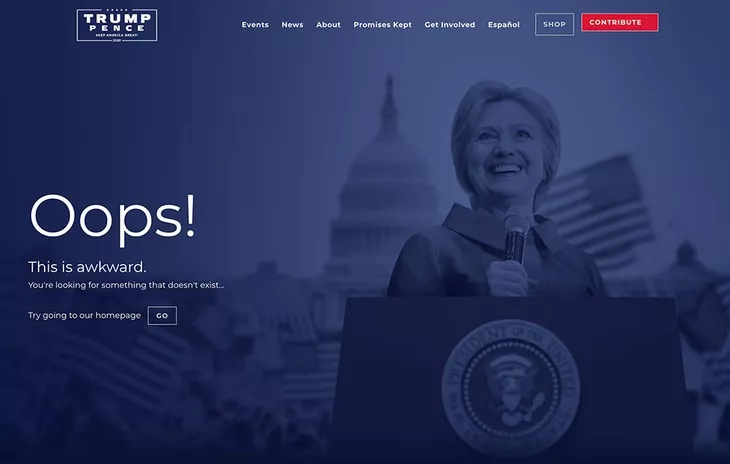 Best Banter Weight:
(fustian24) – "I wish. But I'm really not feeling it. Nobody is even lawyered up that I've heard of. He's only talking about releasing a report. And I just know what it's going to say: "mistakes were made"."
Best "Who Do I Have to Blow…":
(retired military) – ""Who do I have to blow around here to get an intelligent question?""
That's all for today. A new edition of the Wizbang Weekend Caption Contest™ will debut Friday morning.