This week's Weekend Caption Contest™ makes me wonder who put those on the microphones and did they ever find the body. There were way too many excellent captions to honor, so go read the rest of the entries. The assignment this week was to caption the following picture:

Here are the winning entries:
1) (EricSteel) – "Vladimir Putin, lead singer for the KGB Gees
And singing the Greatest Hits of the KGB Gees
Stalin Alive
How Deep is this Ocean
Night Fevers and Bad Dreams
Too Much Lenin
To Kill Somebody
How Can You Mend a Broken Heart with a Knife in it?
I've Gotta get E-mails from you"
(guido81_MA) – "My name Vlad. I enjoy sailing, long walks on Crimean beach and stuffing furry pussycats into small black tube. Call me, maybe."
2) (yetanotherjohn) – "After reviewing half the Russian Navy, Putin then boarded a glass bottom boat to see the other half."
(Mary Gehman) – ""Are these microphones from the Chernobyl area…???""
3) (rodney dill) – ""B4""
(Rdm42) – ""It's a new delicacy – 'Tribble on a stick'""
4) (Kenny Moore) – "Sorry, no, I haven't seen Jim Acosta. Maybe he went for a swim."
(DJD60_TX) – "Shark Week 2018"
5) (Brian Brandt) – ""Ensign Veskaya, you've been taking notes all during my talk. Please summarize what I've just said."
(A bad time to be playing Sudoku.)"
(Rick Adams) – ""What, never?"
"No, never!"
"What, never?"
Hardly ever!""
6) (Scorpion) – "Lost in translation: Putin's admiral suggested he troll the media this morning."
(Joe_Miller) – "The Ministry of Tourism gets ready to film another commercial. "Come to Crimea for the Vodka; Stay for the Water Sports.""
The Readers Choice Award this week goes to:
(Retired military) – "Putin "Of course there was foreign influence in last US election""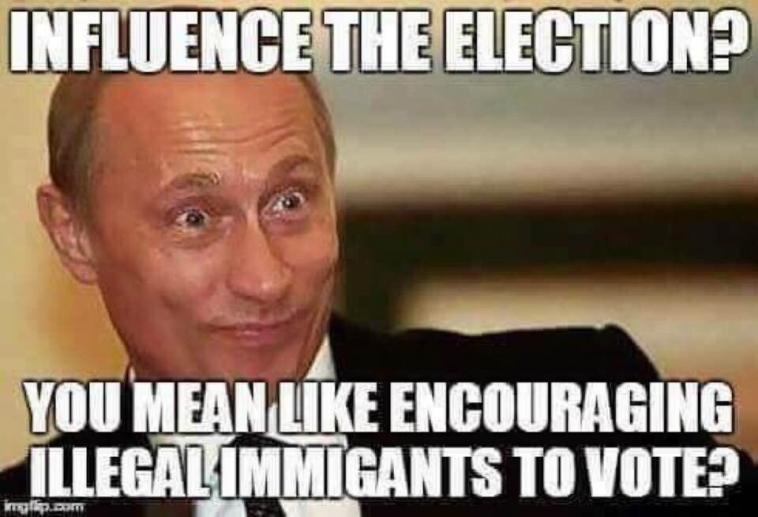 Honorable Mention(s):
(RockThisTown) – "The two best days in the life of a boat owner . . . the day you buy it & the day you send the captain to Siberia b/c he ran it aground."
(cathymv) – "Now we know what happened to Bill Clintons balls, HIllary gave them to Russia in exchange for getting the Presidency. Looks like everyone got short changed"
(Vagabond661) – "Putin trying out the new "Don King" microphone."
Most Inappropriate But Funny:
(Paul Hooson) – "Somebody really really likes seamen…"
(Brett Buck) – "To demonstrate his great masculine powers, Putin then performed fellatio on a Tribble."
Best use of the Trump Administration Caption of Choice:
(rodney dill) – "I still miss Hillary…. but my aim is improving."
Best Banter Weight:
(yetanotherjohn) – "Wow, those "Sandy (38-23-36) is a dental hygienist whose hobbies include world peace, mixing the perfect martini and sucking the chrome of trailer hitches" take up 97% of the magazine. Who knew."
That's all for this weekend. A new edition of the Wizbang Weekend Caption Contest™ will debut Friday morning.