This week's Weekend Caption Contest™ reminded us once again how in-touch with everyday Americans the DC elite are. We had over 200 posts so we have two winners per place. The assignment this week was to caption the following picture:

Here are the winning entries:
1) (cathymv) – The four whorsemen of the apocalypse in the front are accepting a new whorseman!! Pestilence – war – famine – death – government
(Mary Gehman) – "….Eddie Munster cleans up nice…."
2) (Brian Brandt) – People always ask me, "Is Paul Ryan a very, very clever man pretending to be an idiot?" And I always answer, "No."
(Mike) – It's a Mad, Mad, Mad, Mad comment…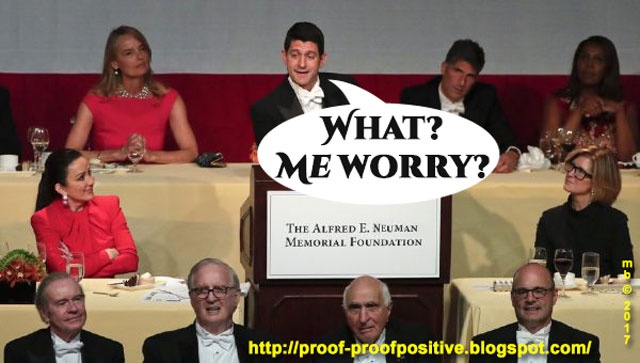 3) (jim_m) – I see from my watch that it is time to put the party establishment over the needs of the people again. Funny how frequently that occurs, huh?
(guido81_MA) – I'm here to make fun of Trump and be your useful idiot. Love me. Please.
4) (Rock ThisTown) – "Hillary isn't here because she thought the dinner was in Wisconsin."
(Eric Steel) – Clowns to the left of me, jokers to my right.
Here I am, Speaker of the Congress for you.
5) (rodney dill) – "Personally I can't wait for the day when we can meet to honor the Hillary Rodham Clinton MEMORIAL Foundation"
(Joe_Miller) – "Mickey's big hand is on the 12. It must be time to start."
6) (McGeehee) – "I don't get no respect. Hey! Take my president — please! Hey! Whoa! Oh, look at that, my time's almost up. Whoa! Hey! That's what she said! Ooh, tough crowd!
(stan25) – Please deposit your hip waders in the box on the way out the front door.
The Readers Choice Award this week goes to:
(fustian24) – Hillary wasn't able to be here.
She's too busy not being President.
Most Inappropriate But Funny:
(Paul Hooson) – "So Harvey Weinstein goes to this female doctor. She tells him that he needs to stop molesting. He asks, "Why?"…. "So I can examine you…".
(yetanotherjohn) – Ryan admits to being sexually harassed and exposes the hand that did it.
Best Reuse of the Caption of Choice for the Trump Administration:
(Retired military) – Ryan "It is like today is groundhog day with a twist"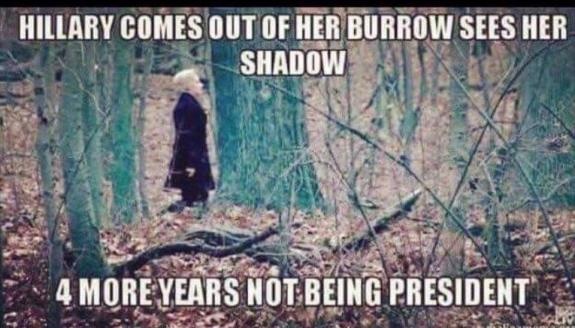 That's all for this weekend. A new edition of the Wizbang Weekend Caption Contest™ will debut Friday morning.