A real world-series baseball tournament has been completed for another year. This world-series tournament gave over 30 teams from 5 continents opportunity to compete. The 2017 champion team is from Japan.
Yes, I am talking about the Little League World Series.
That other so-called "World Series" played by adults in the USA (and theoretically Canada) has a falsehood for a name, because only baseball teams from the USA (and theoretically Canada) have any opportunity to be in it.
So, it is a falsehood to claim that the winners of that tournament are world champions. Instead, they are the adult English-speaking North-American champions.
Yeah, I know. The label "adult English-speaking North-American" is a mouth-full, but at least it is honest, unlike the label currently being used.
So, if you want to watch an actual world baseball tournament featuring adult participants, then you will have to wait for the 2020 Summer Olympics. In an article dated August 24th, 2016, Sports Illustrated reports the following:
"Baseball's history as an Olympic sport is a fractured one. Intermittently included as a demonstration sport starting in 1904, baseball didn't became a medal sport until the Barcelona games in 1992, then was dropped from the Olympic program entirely after South Korea won the gold in Beijing in 2008. Earlier this month, it was announced that baseball and softball would return as medal sports in Tokyo in 2020."
Thus, a real world-series baseball tournament featuring adult players won't take place again until Year 2020, and it will take place in Japan.
If adult baseball players in the USA want to honestly call themselves world baseball champions, then they will have to compete against players from around the world, not just from the English-speaking region of North America.
By the way, the Toronto Blue Jays baseball team reminds me of Luigi of the original Mario Bros. video game.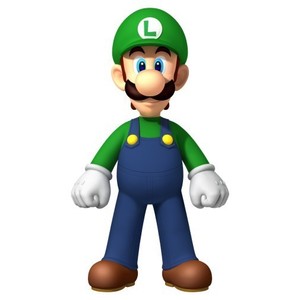 Luigi was created just so that there could be a Player #2 for that game. The Toronto team appears (to me at least) to exist just so that the so-called "World Series" baseball tournament can be called a "world" tournament.