Now, for the latest tales about left-wing lunacy . . .
First, from NBC affiliate WOWT in Omaha, Nebraska: "A leader in Douglas County [Nebraska] has been removed from his post within Nebraska's Democratic Party. An audio recording captured Phil Montag saying he wished a U.S. Congressman had died after being shot in an attack. "I'm glad he got shot. I'm not going to f—ing say that in public. I wish he was f—ing dead," Montag says the recording."

So, what did Montag have to say about his despicable comments? From the Omaha World-Herald:
"In an interview Thursday, Montag said that he was "horrified" by the shooting of Scalise and all gun violence, that he "absolutely" did not wish Scalise was dead and that the recording had been edited to take his words out of context. . . Montag said it was not a death threat and that he did not wish Scalise had died. "Like every decent American I am saddened and horrified by the shooting of Congressman Scalise," Montag said by email. "I do not and did not wish for his death. I am hopeful that the entirety of the original, unedited recording will emerge so we can get to the truth of the matter.""
In other words, Montag is doing his impersonation of Democrat ex-congressman Anthony Weiner. When the latter was caught doing something despicable via an Internet account of his, he insisted that an investigation take place in order to find out who hacked into his account . . . except that nobody had hacked into his account.
Like Weiner did back then, Montag wants people to believe that he is a victim of someone else's dastardly deed.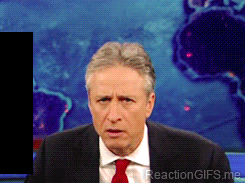 Montag isn't the only one on the political Left who is playing the victim card after being caught saying something inappropriate. From the Associated Press:
"A New Jersey community college has fired an adjunct professor after officials say she made racially insensitive comments on Fox News. Essex County College's president announced the decision Friday, two weeks after Lisa Durden's appeared on Tucker Carlson Tonight. College officials said they received complaints about Durden's interview with Carlson. Durden, who is black, discussed a Memorial Day event held exclusively for black people hosted by a Black Lives Matter group. When Carlson asked her thoughts, Durden interrupted the host, saying: "Boo hoo hoo. You white people are angry because you couldn't use your white privilege card" to attend the event.
Regarding Durden's firing, The Hill reports, "Durden compared her experience to that of a rape victim blamed for the crime, or a person returning to a hostile environment from war."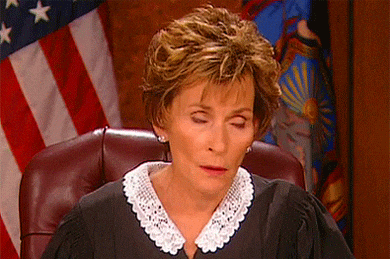 Durden isn't the only left-wing adjunct college professor to get fired recently for saying something stupid. From the University of Delaware's independent student newspaper The Review:
"As of Sunday, June 25 at approximately 5 p.m., the university has announced that Kathy Dettwyler will not be rehired to teach classes at the school in upcoming semesters. Dettwyler was an adjunct faculty member in the school's department of anthropology. Her firing comes after widespread national coverage on regarding her Wednesday morning Facebook post in which she said that "Otto Warmbier got what he deserved." . . . The Student Government Association (SGA) addressed the matter in a statement released on its social media accounts, labeling Dettwyler's comments as "assumptive and offensive," and offering condolences to the Warmbier family on behalf of the student body."
So, how should people respond to Phil Montag, Lisa Durden and Kathy Dettwyler?
Answer: Like this . . .
As for the biggest act of lunacy of late, that designation goes to Dennis Rodman's recent comments in an interview with ABC News. In the interview, Rodman has this to say about North Korea:
"When you go over there, and you hear the radio, and … people are talking. They're so happy now, because it's more like … it's civilized again. . . people don't see … the good side about that country. It's like going, like, to Asia. It's like going to like Istanbul, Turkey, or any place like that. It's pretty much just like that."
To be fair, I wouldn't label Rodman's lunacy left-wing lunacy. Instead, I would label it out-of-this-world lunacy. After all, at the end of the movie Men in Black, we are told that Rodman is from the planet Solaxiant 9.
In one of his recent cartoons, Creators Syndicate cartoonist Chip Bok gives his explanation for Rodman's lunacy. Click here to see that cartoon.
---
Above post originally published @ The Moderate Voice, where members of the political Left dominate.