This week's Weekend Caption Contest™ assignment was to caption the following picture:

Here are the winning entries:
1) (Joe_Miller) – "So who took this picture?
2) (914) – "Beauty & the Beast.."
3) (Retired military) – "Reporter "Ms Trump, what do you think are the 2 biggest hurdles to your husband getting his agenda passed?""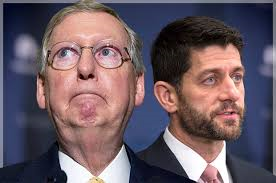 4) (yetanotherjohn) – "Couch tomato"
5) (Mary Gehman) – ""So what? I took off my shoes…let's not make a big deal out of it.""
6) (Rick Adams) – ""Don't mind us; just pretend we're not here…""
The Readers Choice Award this week goes to:
(fustian24) – "The sad thing is that every one of them is waiting for her to make a single mistake."
Honorable Mention(s):
(Paul Hooson) – "It only seemed like yesterday that little Monica Lewinsky was crawling around on the Oval Office carpet rug…"
(cathymv) – "And its still not Hillary sitting on the couch in the White House!!"
Most Inappropriate But Funny:
(rodney dill) – "'Uh…. The President is right over there at the Resolute desk… If you go back to paying attention to him, I promise I won't cross my legs again.""
That's all for this weekend. A new edition of the Wizbang Weekend Caption Contest™ will debut Friday morning.