This week's Weekend Caption Contest™ featured a great actor and a good sport who is able to even make SNL funny when he shows up! We have double winners per place even though it was a holiday weekend. The assignment this week was to caption the following picture:

Here are the winning entries:
1) (fustian24) – "Hey Christopher, let's see your "Weapon of Choice"!"
(Brian Brandt) – "WE'RE UNITED AIRLINES.
FUCK YOU."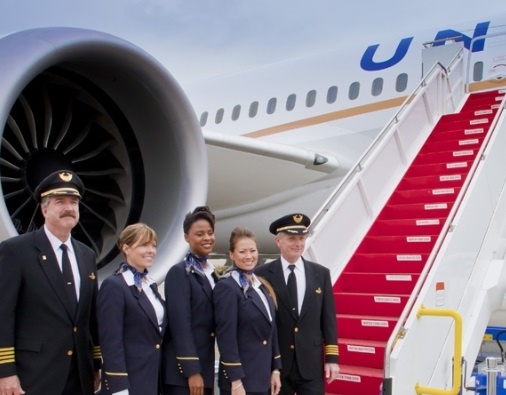 2) (Retired military) – "If you think the searches are bad wait till you see the guy we have in charge of seating"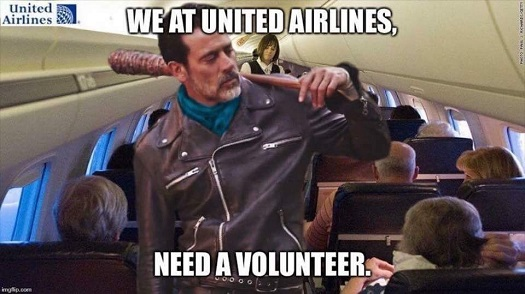 (Mike) – ""Christopher Walken, thinking of how many ways he could kill this guy with his bare hands, loses count after 153.""
3) (Rodney G. Graves) – "In related news the Trump Administration announced that they had outsourced the removal of Kim Jong Un, and that the contract had been awarded to United Airlines."
(karl_lembke) – "Remember, the first rule of Grope Club…"
4) (guido81_MA) – "Hey, I'm Walken here!"
(Porkopolis) – "Coming this summer to a theater near you!
Balls of Fury II"
5) (David Robertson) – "Walken: "Guess what? I got a fever, and the only prescription is more pat down."
TSA Agent: "Who do you think you are, Bruce Dickinson?""
(Scorpion) – "Christopher Walken didn't quite follow the correct instructions on how to cough."
6) (Mary Gehman) – "Goodness gracious! Great balls of flyers…"
(yetanotherjohn) – "In an effort to win back customers, United is now offering a "Happy landing" to first class customers."
The Readers Choice Award this week goes to:
(sarahconnor2) – ""Waddya mean "MORE cowbell?"
Honorable Mention(s):
(esteel) – "He won't be Walken after THAT pat down."
(rodney dill) – ""I was told bags fly free.""
(RadiCalMan) – "I wonder if they are gong to find that watch I've had crammed up my bum since North Vietnam?"
Most Inappropriate But Funny:
This week? With this picture? Are you serious?!?!
That's all for this weekend. A new edition of the Wizbang Weekend Caption Contest™ will debut Friday morning.