This week's Weekend Caption Contest™ was a shout-out to one of the greatest shows on daytime television right now. We had over 200 posts, double winners per place, yada yada yada. The assignment this week was to caption the following picture:

Here are the winning entries:
1) (Retired military) – "Trump "CNN this is for you""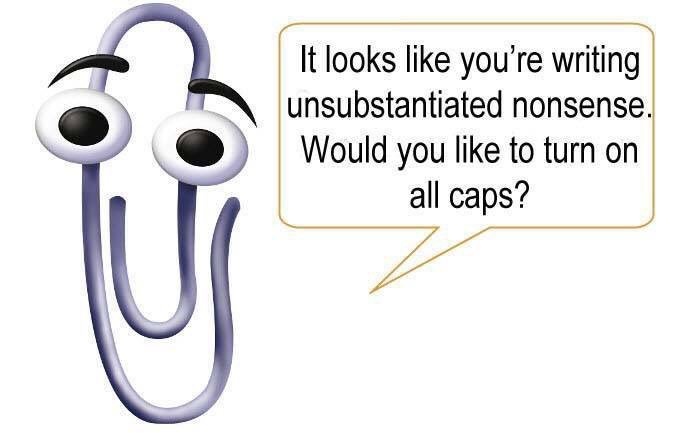 (Rock ThisTown) – ""OK, you there in the pussy hat . . . . OUT!""
2) (Jeffrey Ostermiller) – ""There once was a brash candidate named Trump.
Who took the country by storm on the stump.
A Lying Media screamed, "NO!"
"He didn't get elected, Oh Woe!"
…as he landed on their heads with a "Thump!""
(Wild_Willie) – ""Raise your hand if you forgot how to perform investigative journalism."
3) (Paul Hooson) – ""Who is the White House leaker?".
"Well, Depends…"."
(Brian Brandt) – "#NOTMYPRESSCORPS"
4) (Rick Adams) – ""Who's tired of winning?""
(TheyTukRJobz) – ""Thank you all for coming out for the National Security Advisor try-outs. We'll start with a lightning round. First question: Kim Jong Un kidnaps Lena Dunham to be his sex slave – do we congratulate the lucky couple or is he in deep kim-chee? You, with the droopy moustache…""
5) (fustian24) – "Where were all you dumbasses when Obama was sending word to Putin that he was more able to sell us out after his re-election?"
(guido81_MA) – "NYT Headline – Trump Gives Press The Finger"
6) (yetanotherjohn) – "What Trump said: "Who shall I call on first?"
What the reporters heard: "Who shall I send to the secret internment camp first?"
What the MSM reported: "Trump announces detailed plans to send all opposition to internment camps."/em>"
(Mary Gehman) – ""Yeah…you are all 'in like Flynn'…""
The Readers Choice Award this week goes to:
(sarahconnor2) – ""Raise your hand if you're a leftist tool."" (Thanks everyone!)
Honorable Mention(s):
(Joe_Miller) – ""You all know that there's a swimming pool under here, right? How many of you bozos can swim?""
(rodney dill) – ""Ivanka is joining us today, who has a seat open for her?""
Most Inappropriate But Funny:
(cathymv) – "Trump is creating a new hat for the press: Brown knit caps called AssHats in solidarity with pussy hats – Who wants one?"
(Hank_M) – "You! Your ass is next."
That's all for this weekend. A new edition of the Wizbang Weekend Caption Contest™ will debut Friday morning.